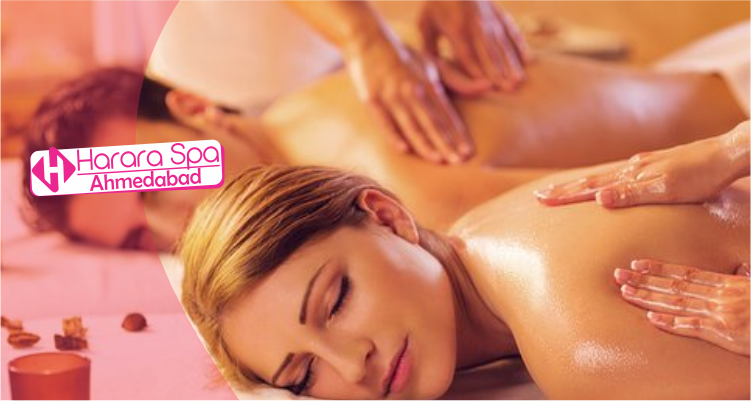 French Aroma Massage | Book Appointment : 9512365047
Inspired by the science of Aromatherapy, this gentle treatment combines that senses of touch and smell with the use of essential oils extracted from a variety of organically grown plants and flowers. Aroma Therapy Massage in Ahmedabad relaxes the body by calming the skin and nerve endings.

Aroma Body massage in Ahmedabad is also called as French Aroma Massage. Harara Luxury Spa Ahmedabad is well equipped with well trained, experienced and hospitable staff team to provide French Aroma Body Massage in Ahmedabad.