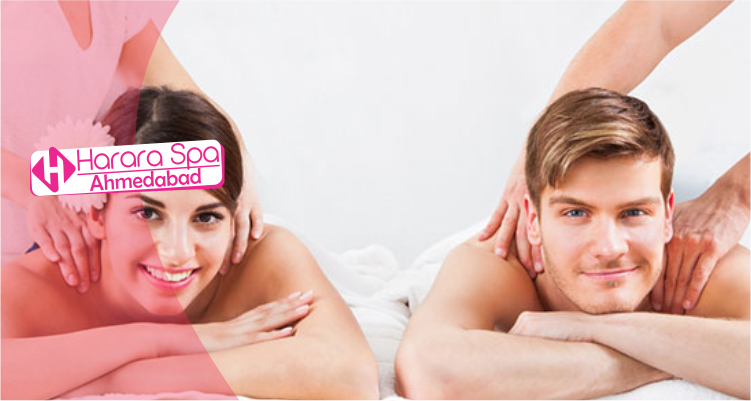 Couples Massage | Book Appointment : 9512365047
It's a massage experience for two that has real benefits, for physical, mental, and relationship health. Ultimately, a couples massage is a shared experience – a massage for two people, at the same time, in the same private room, but on two separate massage tables and performed by two massage therapists. The massage therapists will start at the same time and coordinate the treatment for the couple.

A couples massage can be a great way to enhance the mental and physical benefits of the massage experience. While it's common to choose a couples massage as part of a day of romance – let's say, with a spouse, boyfriend, or girlfriend – it's also normal to opt for this treatment with a friend or other loved one.